Blog Posts
Re-Wired NAO Project
Irene Alcubilla Troughton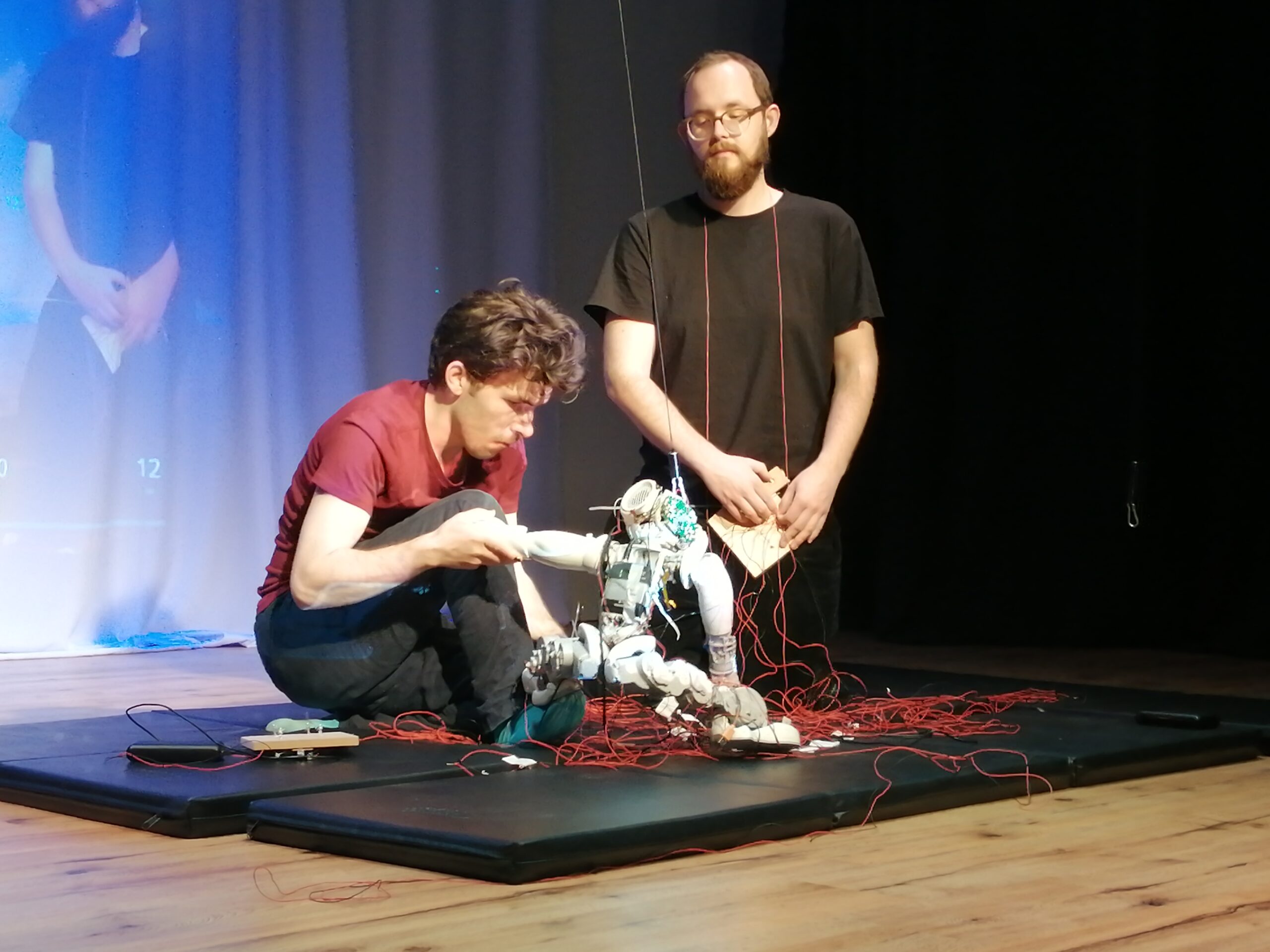 In this project, Acting like a Robot collaborates with Ulrike Quade (director of the Ulrike Quade Company) in the exploration of the relationship between robot and puppet, as well as programmer and puppeteer. The goal of this project is two-fold: on the one hand, it tries to explore the theatrical potential and expressivity of a NAO robot on stage, as well as the ways in which this robot can become animated in a theatrical context. On the other hand, it reflects on what can puppetry as a technique and as a way of animating objects bring to robotics.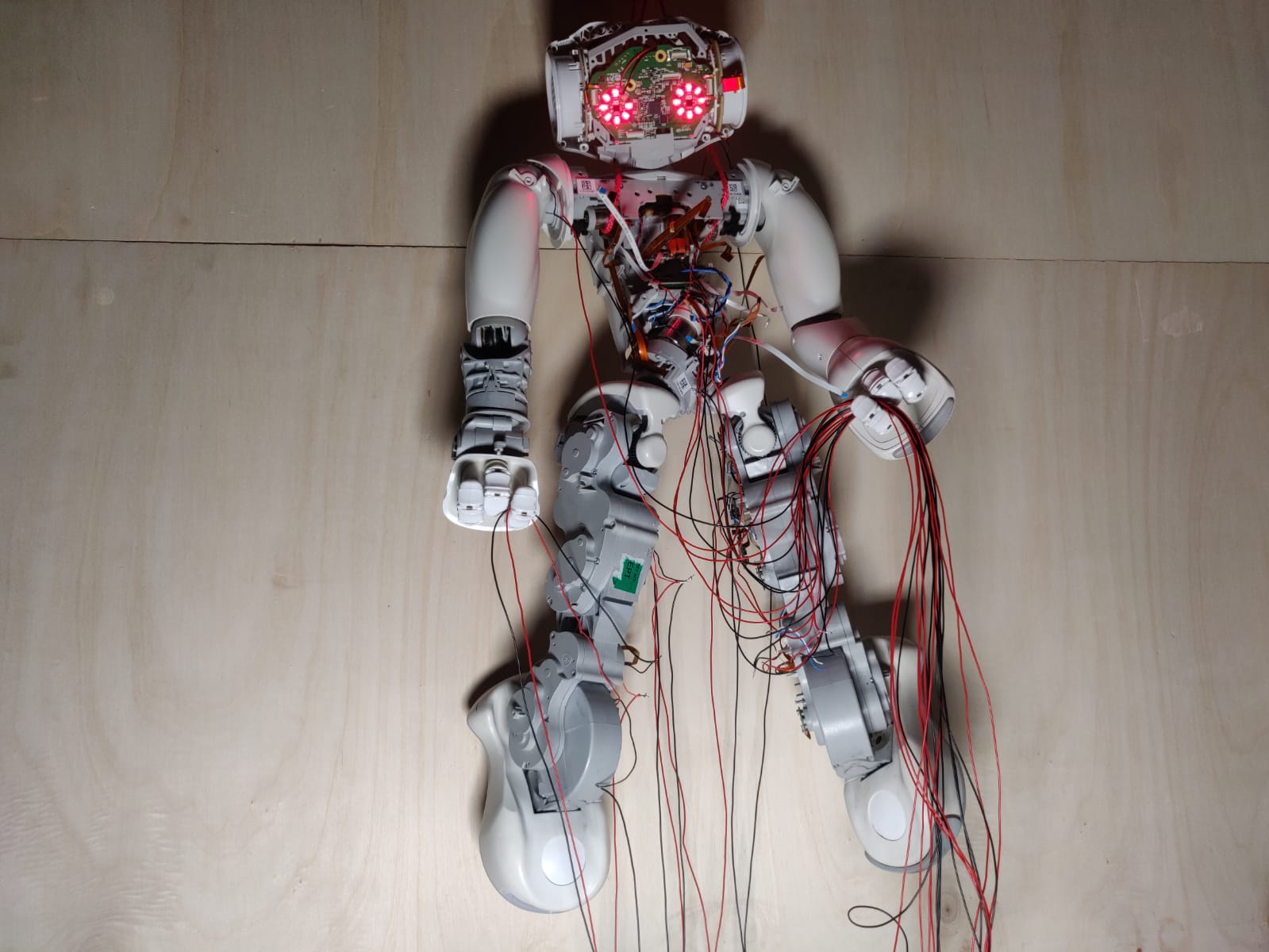 The project initiated by taking apart the robot, letting its cables out of its body so that they could be manipulated directly through a control board where the cables can be attached. The re-wired NAO then has no pre-programmed movements and cannot produce motion independently, without direct human manipulation. By taking it apart, more freedom to explore other possibilities of moving was achieved but it also afforded a different visual effect, that might influence the expectations we as an audience have about a humanoid robot. Once the NAO robot was taken apart, and its manipulation became an analogue direct system of control, several puppetry techniques were employed in order to see the effect in terms of animation and HRI. The most interesting combination that has been found so far has been that of three manipulators controlling the movement of the robots through cables and in a de-centered way, and one person manipulating directly the robot by touch.
The main collaborators of the project are Ulrike Quade, Marijke Hessels (technical dramaturge of the Ulrike Quade Company), Casper de Jong (maker of interactive theatrical installations and expositions), Tim Hammer (theatre maker, musician and puppeteer) and Irene Alcubilla Troughton (PhD in the Acting like a Robot Project). Occasional collaborators are Maaike Bleeker (PI of the Acting like a Robot Project), Maarten Vinkenoog (musician and puppeteer), Alidtcha Binazon (actress and puppeteer) and Kim Baraka (VU).
For more photos, see here.