Events
20 January 2022
15:00 - 17:00
Microsoft Teams
Transmission in Motion Seminar: "Dramaturgy for Devices" – Maaike Bleeker (UU) and Marco Rozendaal (TU Delft)

Date: 20 January 2022
Time: 15:00 – 16:30
Location: Microsoft Teams
Event page
In the upcoming Transmission in Motions seminar, Marco Rozendaal and Maaike Bleeker investigate how insights from the theatre may inform the design of smart objects.
See below for more information!
The increased integration of computation and networking capabilities into physical products is transforming many of our everyday objects into smart ones. Things such as domestic appliances, furniture, clothing, and toys are gaining new capabilities and expanding their modes of interacting with their users. This prompts a series of questions concerning their role and agency; the way in which they may be perceived by the users, and how we design them. With their ongoing work around 'dramaturgy for devices' Marco Rozendaal and Maaike Bleeker investigate how insights from the theatre, and about performative phenomena more in general, may inform the design of smart objects. How may such expertise be translated into a dramaturgy for these non-human performers that increasingly populate the environments in which we live? During the session, they will introduce their work-in-progress and invite participants to propose further expansions of their dramaturgical toolbox. To this end, participants are kindly requested to view a selection of very short videos in preparation for the session.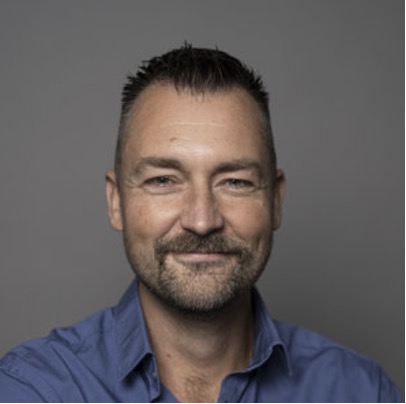 Marco Rozendaal is Associate Professor of Interaction Design at TU Delft's Faculty of Industrial Design Engineering, where he directs the Expressive Intelligence Lab. With a background in interactive media, design and engineering, his research straddles multiple disciplines and combines practical, critical and methodological perspectives. Marco's current work explores the design of new interaction styles and paradigms engendered by Artificial Intelligence (AI). He investigates AI from a relational perspective. Understanding that intelligence is more than a sum of computational capacities, Marco explores the way intelligence is expressed through objects, as something to interact with, and something that gains meaning in wider ecologies of people and things.
Maaike Bleeker is Professor of Theatre Studies at Utrecht University and project leader of Acting Like a Robot: Theatre as Testbed of the Robot Revolution (NWO Smart Culture). In her work, she combines approaches from the arts and performance with insights from philosophy, media theory and cognitive science. Much of her research focuses on processes of embodied and technologically mediated perception and transmission, with a special interest in the relationship between technology, movement and embodied perception and cognition. She is an experienced dramaturg and served as President of Performance Studies international (PSi, 2011-2016).
Suggested viewing
To prepare for the session, participants are requested to view a selection of short videos and think about possible concepts that could be relevant in designing such smart objects. If you wish to join this seminar, please send an email to tim@uu.nl and you will be provided access to the selection of videos.
If you are a student or employee at Utrecht University, you can join this meeting by becoming a member of the Transmission in Motion Seminar Team via this linkor by using the following code: sp1rybs
The meeting is scheduled in the general channel.
You can also directly join this seminar: Click here to join the meeting
If you are outside of Utrecht University, please send an email to tim@uu.nl and you will receive an invitation to join the Team!
This seminar is part of the Transmission in Motion seminar (2021-2022): "Practices of Translation"