Events
20 May 2022
Het Huis Utrecht
[SPRING Utrecht] Masterclass New Technologies in Performing Arts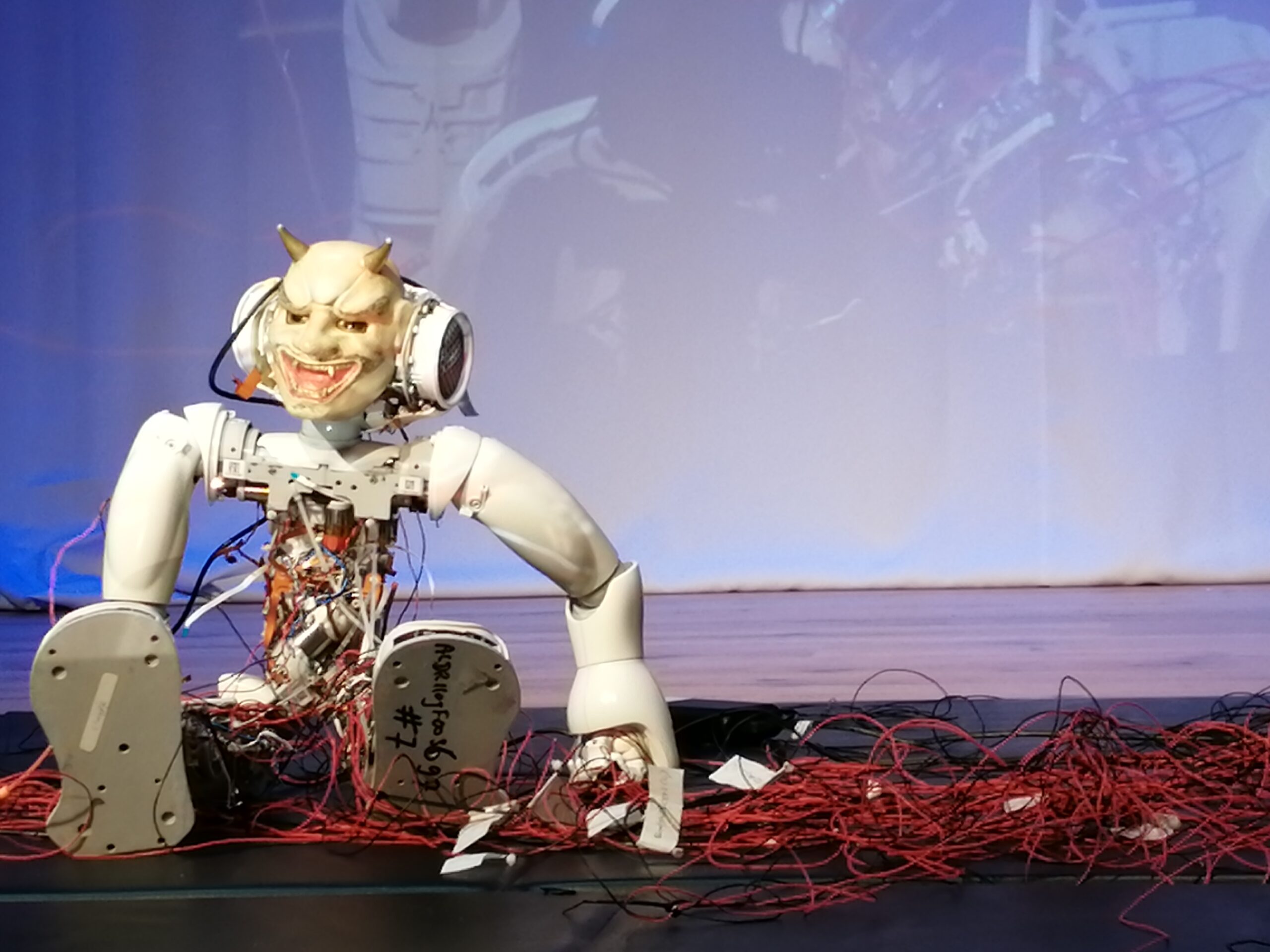 On Friday 20 May at Het Huis Utrecht, participants will be introduced to the NAO Re-Wired and Improvising Robots research projects, that are being developed as part of Acting Like a Robot: Theatre as Testbed for the Robot Revolution. This research is about the way theatre and robotics may mutually inform and inspire one another.
NAO Re-Wired is an ongoing research into where robotics and puppetry meet. By deconstructing a broken NAO robot and bringing it back to life using countless separate electricity wires, the project explores the borders between programming and puppeteering as well as collective thinking and expressing through the robot.
Improvising Robots is a project that explores the potential of rule-based dance improvisational methods for programming robots and designing human-robot interactions in a more creative, flexible, and playful way.
During this session, we will introduce both projects and the overarching Acting Like a Robotproject. Participants will be invited to interact with the work in progress, and together with makers and guests we will discuss the possibilities opened up by these new technologies.
Acting Like a Robot is a collaboration between Theatre Studies at Utrecht University, Artificial Intelligence at VU University, Ulrike Quade Company, the Lectoraat Theatrale Maakprocessen at HKU and SPRING Festival. Acting Like a Robot is funded by NWO.
Read more about this event here, or register now!