Acting Like a Robot: Theatre as Testbed for the Robot Revolution
Acting like a Robot demonstrates and puts into practice the potential of collaborations between theatre and robotics for the development of the interaction with, behavior of and reflection on social robots. The project builds on observations by international experts, bringing together their suggestions and expanding these into a direction indicated by them as promising for further development, namely that of object and puppet theatre. This approach is developed in collaboration with renowned puppet and object theatre-maker Ulrike Quade and her company, and in interaction with a selection of robot projects-in-progress.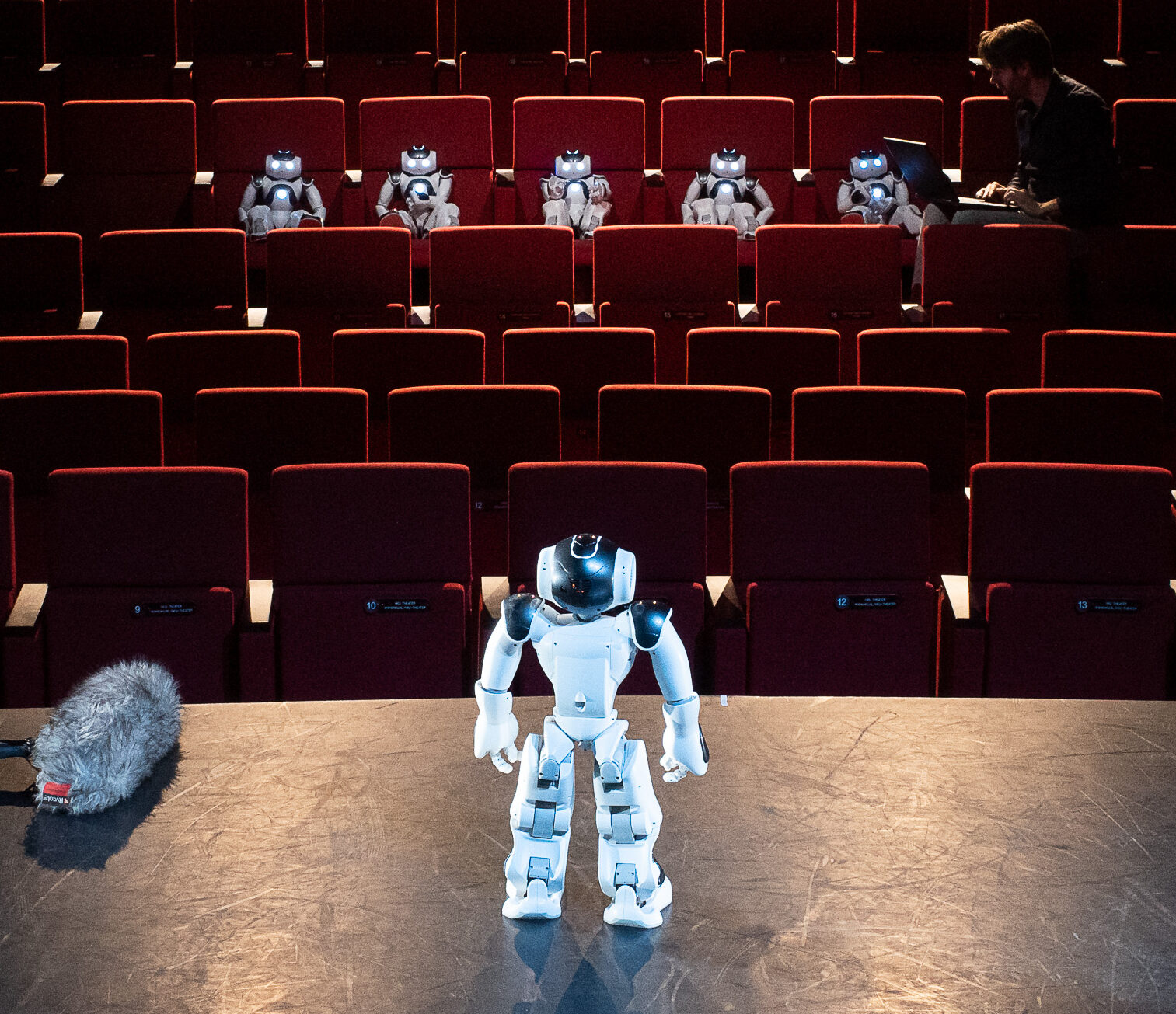 The aim is (1) to demonstrate the value of expertise and knowledge from theatre for innovative approaches to the development of the behavior of robots and their interaction with humans (HRI), and make this knowledge transferrable, (2) to investigate how a joint approach to the performance of technology may inspire new artistic uses of robots in the theatre, and (3) to use this for additional exploration and reflection on the interaction between humans and robots by means of a performance. Furthermore, together with SPRING Festival for Performing Arts, this project invests in developing an infrastructure for sustaining and expanding collaboration between theatre-makers and robot developers, and for the transfer and utilization of expertise and knowledge. A teaching module developed between the UU, VU, HKU, and Ulrike Quade Company will be used to implement the knowledge and expertise developed in the training of 21st century makers of robots and of theatre.
Acting Like a Robot is a collaboration between Utrecht University (Theatre Studies/ research group Transmission in Motion), de Vrije Universiteit (Computer Science/ research group Social AI), de Hogeschool voor de Kunsten, Utrecht (Performative Creation Processes), theatre company Ulrike Quade Company and SPRING Performing Arts Festival. This project is financially supported by NWO (SMART Culture ClSC.KC.205) and Amsterdam Fund for the Arts, through an innovation grant issued to Ulrike Quade Company.
Read more about our projects!