Re-wired NAO
Within the framework of the project Acting like a Robot, Ulrike Quade Company investigates relationships between puppets and robots, as well as between puppeteers and roboticists, through a creative deconstruction of a NAO robot. During the project, the robot was rewired, allowing it to be manipulated directly instead of being programmed. This resulted in new possibilities for manipulating and animating this puppet-robot. The physical presence of the manipulators, the touch and movement that emerges in the contact between human and puppet-robot, as well as issues surrounding de-centralised movement generation are of relevance to this case study. The researchers of the project Acting like a Robot have contributed to this project by means of co-organising several sessions, as well as introducing theoretical perspectives on animation, puppetry and HRI.
Read more about this project in our blog post!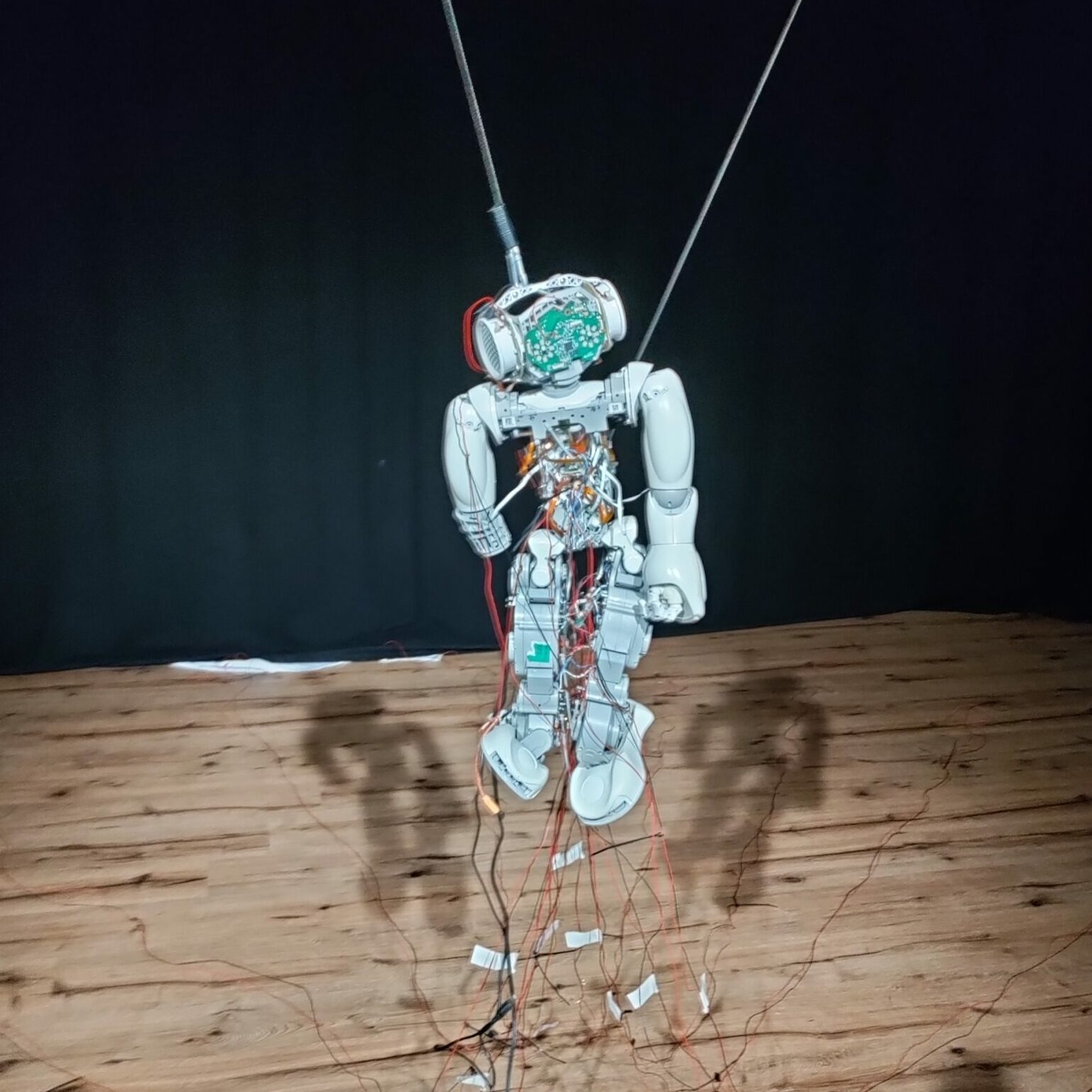 What is the theatrical potenial and expressivity of a NAO robot on stage? How can this robot become animated in a theatrical context? What can puppetry, both as a technique and as a way of animating objects, bring to robotics? Click here to read the full blog post. And here you can see a collection of photos from this project.